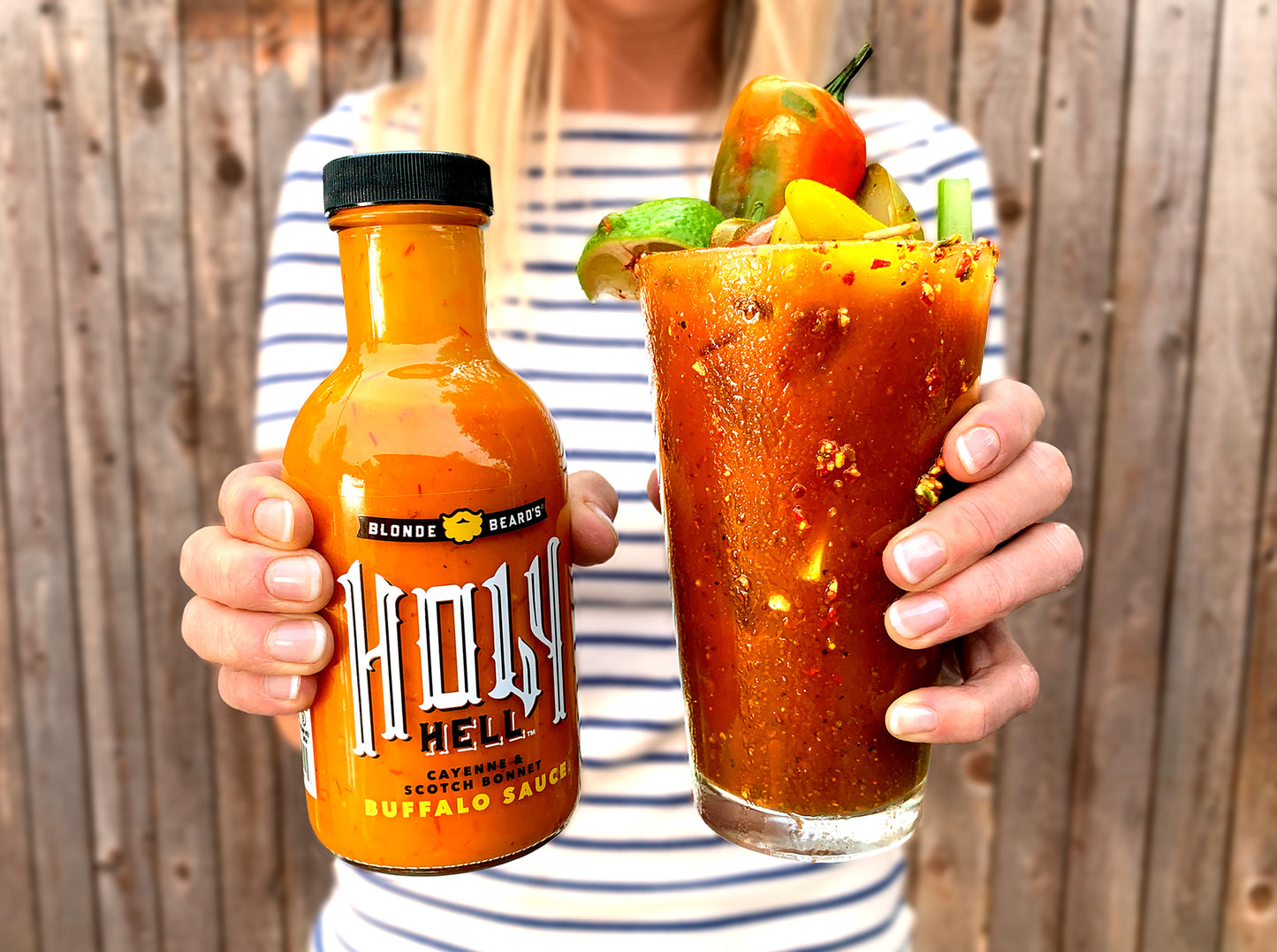 Blonde Beard's and Vodka. The perfect way to start your weekend.
INGREDIENTS
1/2 cup Bloody Mary Mix 
1 shot Vodka
1/4 - 1/2 shot Blonde Beard's Holy Hell
Additional spices to taste: Celery Seed, Cajun Spice, Old Bay, Worcestershire, etc.
Garnish to taste: Olives, Pickles, Bacon, Celery, etc.
Ice
COOKING INSTRUCTIONS
Pour ingredients into a shaker and shake well.

Pour over ice, add garnish.
SAUCE PAIRING